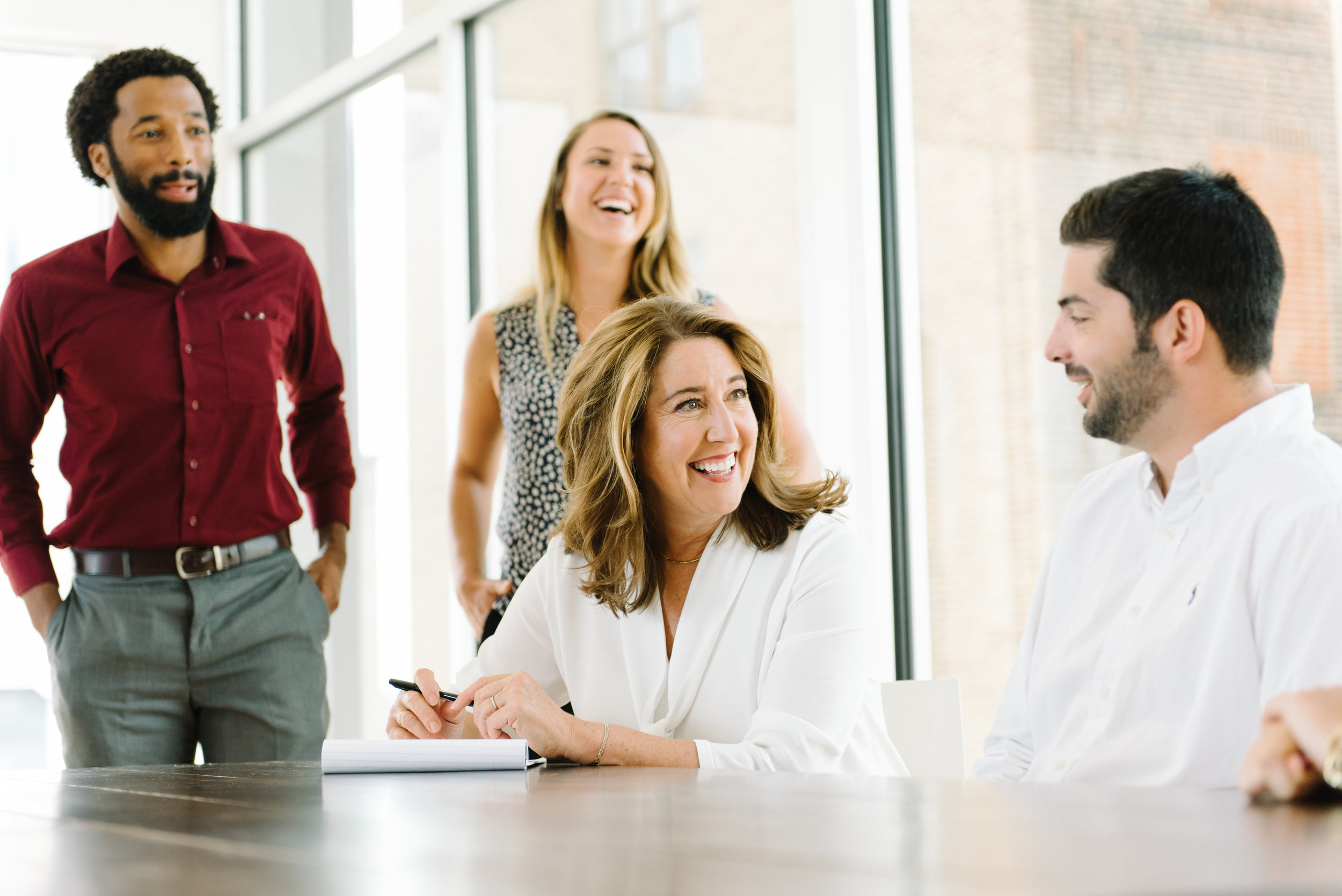 Guiding businesses and executive leaders since 2014
The healthier your workplace is, the healthier your people and your business can be. But how do you get there?
How do you develop your leaders, promote a healthy culture, and keep growing towards your potential? How can you make that shift happen?
This is how we help you at Positive Shift Coaching. Drawing on more than 20 years of expertise in organizational leadership and positive psychology, our founder Sandy Lewis acts as your personal guide to growing well and on purpose. We partner with businesses and executives like you to help you transform your organization through positive psychology-led executive and group coaching, consulting, team facilitation, and key assessments (DiSC, Strengths-based, and more).

We know that the responsibilities of running a business and leading a team don't come with an instruction manual. We understand that your business can only grow powerfully and authentically when there's a human approach to driving results, when you're mindful of the impact you're making, and when you know where you're trying to go.

That's what informs every step we take with you. So if you're ready to shift towards what's possible for both top and bottom line results, we're here. Whether you're running a Silicon Valley powerhouse, a non-profit organization, or an expanding family business - together, we'll discover your best direction.
Curious about what we could accomplish together?
who we serve
Mid-stage start-ups
Family businesses
Fast growing global firms in domain spaces including high-tech, food, innovation, medical devices, biotech, pharmaceuticals and contract research and manufacturing
CEO's and C-Suite leaders
services and capabilities include
Executive Coaching
Group Coaching and Faciltiation
Positive Psychology Tools
Appreciative Inquiry
DiSC Assessments
Human Resources Advising
Organizational Growth, Design and Development
Five Behaviors of a Cohesive Team Facilitation
Conversational Intelligence Coaching
SOAR Strategic Planning